Integrating ICT into Skills Acquisition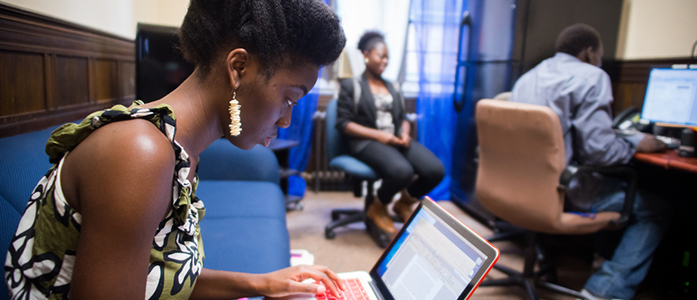 The common understanding of the term "vocational skills" as an informal form of education which does not require long term training and as such the knowledge should be passed down to the "low class" that is the sets of people that cannot cope with the high standard form of formal education.
The reasons cannot be far-fetched as the distinction in education prospectus caused an evolutionary thought about "vocational skills" and therefore make people to prefer "formal education" to "vocational skills acquisition". However, this prospectus as created a positive impacts to the society and as such motivated the citizens to seek for more knowledge not only to get a white collar job but also to be relevant in the society.
The results of this can be seen all around us, example is the educational sectors its self; as curriculum are reviewed more often than before this due to the sudden change in the era caused by the term "Technology". The effects of technology in education as lead to e-learning as international certification can be gotten in your local region without leaving your country this can be achieved through live streaming, video tutorial, PowerPoint, Pdf files. Additionally, Technology as cut across every aspects of life namely; In mining, Construction, Petrochemical, Textile, Banking, Avaition, Medicals, Telecommunication, Transportation through the introduction of "uber" ,"Taxify", "Traffic light" and "google map" even in Communication not only through cell phone but also through the use of social media such as Facebook, Instagram, Skype, Mimo, just to mention a few.
Moreso, only the sets of people that's as undergone a formal education can deploy technology to their vocational skills this in returns caused evolutional change towards vocational skills acquisition and as such increases entrepreneurs which is the power of the nation as the role of entrepreneur in creating a new thing from an existing thing cannot be over-emphasized. Therefore, the term "vocational skills" which has been modified by the term "Technology" been introduced as "informal" form of education should be reviewed for further findings.